Teen Programs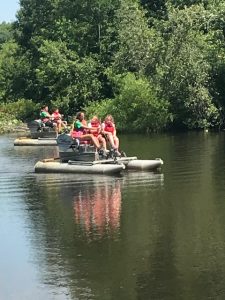 At Ivy League Day Camp campers entering 6th through 10th grades are introduced to a summer of fun and excitement! Our Teen Programs range from Teen Travel to Ivy League counselor training.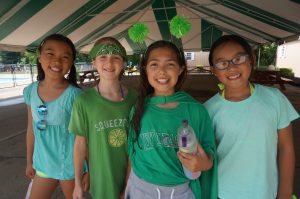 Travel – Entering 6th, 7th, & 8th Grade
This program offers the best of all worlds with on campus activities and off campus excursions.
On campus for 3 days of activities on our private 13 acre site
Local day trips 2 days a week to: Bowling, Broadway, Six Flags, Medieval Times, Seaside, Laser Tag, The Beach, etc…
Mature, experienced, caring staff
Expert instruction by professional specialist
Choice activities daily – Options and Electives
Weekly age appropriate Special Events (i.e. Carnival, Game Show, and Water Fun Day)
Includes two night overnight with 6-8 week enrollment (must be in camp that week)
***Trips Subject to Change***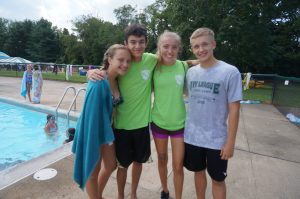 Leader in Training (L.I.T.) – Entering 9th & 10th Grade
This program is one of the best opportunities around to learn leadership skills. Program includes orientation days, on-going workshops, socializing with L.I.T. friends and FOUR fun, exciting trips such as Medieval Times and Point Pleasant Beach.
Most of all, an L.I.T. will learn the responsibility of working with campers under the supervision of Ivy League staff members. The 10th grade L.I.T.s will have the opportunity to work as an Ivy League counselor for the summer of 2023.
***Overnights will be optional***
***Trips Subject to Change***