Referral Program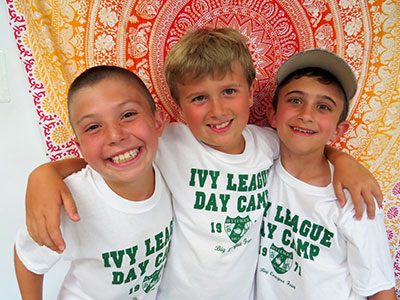 As a good will gesture to our loyal families who enroll for the summer of 2021, we are offering a Referral Incentive Program.
We will send you money for every NEW Camper you refer to ILDC and enrolls for the 2021 Camp season!!
*New family MUST complete and submit Referral form within 30 days of NEW camper registration in order for incentive to apply.
Here's How It Works:
Refer a friend who has never attended Ivy League Day Camp. If that friend registers for camp and completes Referral form with your name, you will receive $200 per Camper.
The following rules apply:
New families must have never attended ILDC in previous years
Both families must complete at least a 4 week session
Incentive check will be mailed on or about September 30, 2021
No limit on the number of referrals
Excludes 2018 Fantasy Camp
2019 Fantasy Campers are considered NEW 2021 Campers
Download our referral program or fill out the online form below!
Referral Form