Transportation Options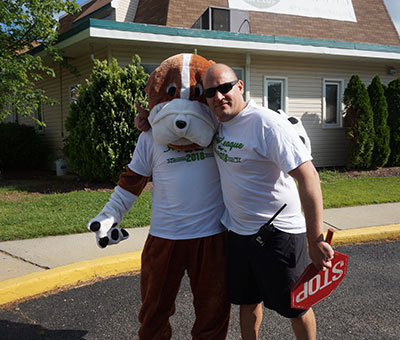 Discounts for Parent Transportation and Central Pick Up Locations
Central Pick up Locations
Freehold
Acme Rt 9/Adelphia Rd
Rain Tree Rt 537
Old Bridge
Old Bridge Shops Rt. 9/Texas Rd
Marlboro
Food Emporium -520/79
Asian Food Market- Rt. 79/Ryan Rd
Manalapan
CVS Rt 33/Woodward Rd
Meadow Creek & Battleground
Matawan
Strathmore Lanes Rt. 34/79
Monroe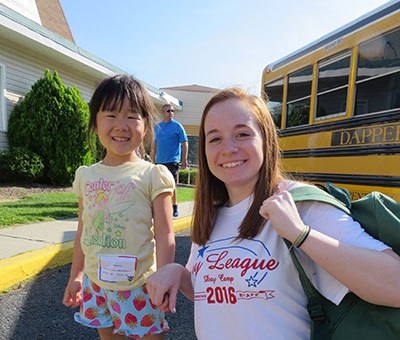 Eatontown
Eatontown Mall/Friday's Rt. 36/35
Holmdel
Colts Neck
Wayside
Add $850 per camper for Door to Door Transportation
Door to Door Air conditioned transportation serving the following towns: Aberdeen, Colts Neck, East Brunswick, East Windsor, Eatontown, Englishtown, Freehold, Hazlet, Holmdel, Howell, Jackson, Jamesburg, Manalapan, Marlboro, Matawan, Middletown, Millstone, Monroe, Morganville, Old Bridge, Parlin, Sayerville, Spotswood, South Amboy, Tinton Falls
One of the most important responsibilities that we have is transporting your child to camp safely.
CDL professional Bus Drivers employed by the Camp-not by outside company.
All yellow school buses and vans equipped with air-conditioning and two-way communication.
Friendly and responsible bus counselors are picked up first in the morning and dropped off last in the afternoon on every bus to ensure that the children are supervised and safe, while the bus driver concentrates on the road.
All of our bus routes are carefully planned by our Transportation Director, not by outside company.
Bus drivers with their bus counselors practice the routes prior to camp to familiarize themselves with the route to ensure the first and every day's bus route runs smooth, they will arrange a face to face meeting the weekend prior to camp beginning.
Our job is to make sure our campers enjoy every part of their day – and their ride to and from camp is no exception!