Food & Allergies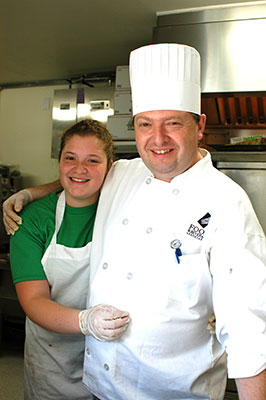 Lunch Included in 2022 Tuition.
Allergy Aware-Peanut/Tree nut free kitchen
Gluten Free Available
Kosher-Dairy Free Available
Professional Chef-who makes healthy options and personal preferences are accommodating
Each day: Salad Bar, Hot Pasta or Potato Bar, Yogurt, Cheese, Sliced Turkey Breast, Ham, Roast Beef, Tuna or Egg Salad on Bread, Bagel or Wrap; Bagel with butter or cream cheese.
Available on Trip Days: Sandwich of Roast Beef, Turkey, Ham or Cheese: Chef Salad or Grilled Chicken Caesar Salad; Bagel with Butter or Cream Cheese
Afternoon snack of Ice Cream or Ices will be provided each day.
Dietary Restrictions can be accommodated. Gluten Free-Dairy Free-Kosher Options
As well as daily menu for full day and mini campers.